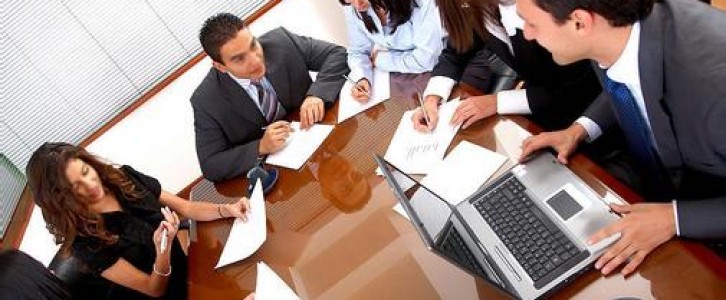 service workflow
Whenever you require translation service, simply call us to discuss yo-ur requirements and send us the manuscript via email. A service agre-ement is then entered and signed via fax, and all payments are done
through bank transfer (electronic fund transfer is also available). We
will send the final tax invoice to you by post. It is as easy as one, two,
and three.
All it takes is one simple phone call from the comfort of your home or
office, and we will manage the entire translation assignment for you!
→Our customer service department receives the manuscript.
→The manuscript is then assessed by our coordinator and editors to
determine its field and level of difficulty, before handing it over to one
of our professional translators with matching specialization.
→The professional translator translates the manuscript and raises po-ints of concern for discussion with rest of the team.
→The translated text is processed by a desktop publishing specialist
for typesetting.
→The translated text is edited and finalized by our editors or foreign
experts.
→Final checks on text and layout by our proofreaders.
→Finalize the translated text and produce soft copies as per client's
requirements.
→Quality control (each translated text is assessed by experienced
editors)
→Archive, compile, and final preparation
→Submit the finished work in the requested format to the client on
time
→Customer service executives follow up with the client on quality
of the translated text.
→After the client has read the translated text, any changes will be ha-ndled by our personnel from the audit and proofread department in
an accurate and timely manner until the client is completely satisfied
with the final translated text.
Translation, providing you with professional translation service throu-gh our national service network!
Enquiry hotline:Taipei head office: +8862-2369-0932
Taipei branch: +8862-2369-0766
Automatic fax:+8862-2363-5830
E-mail:t23690931@gmail.com
Address:Taipei head office :( 106) 6F., No.297, Sec. 3, Roosevelt Rd., Da'an
Dist., Taipei City
Taipei branch:(100) 11F.-9, No.41, Sec. 1, Zhongxiao W. Rd., Zhongzheng Dist., Taipei City
(Taipei Station MRT Exit 3, next to the Cosmos Hotel)
For more information about our service, please call our customer
service hotline:+8862-989-298-406